Please enter search criteria
While Campus is closed to the public;
Due to COVID-19 the campus will not be open to the public, however, we are still operating and working very hard to get you your course materials.
Phone Hours: Mon-Thu 9am-2pm
Pick up Hours: Mon-Thu 11am-2pm
Purchases
Students please place your order online.
UPS:

We are shipping out UPS as normal.

Pickup:

is available at the Port Angeles Campus Mon-Thu 11am-2pm instructions below.

Forks & Port Townsend Campus Pick Up July 8th 11am-2pm. Instructions below.

Local delivery: We have extended local delivery for free to Port Angeles & Sequim. Select local delivery and make sure you enter a physical address no PO box.

Students can use their bookstore financial aid accounts online, once they are open and have funds available. If you need help here is a

video tutorial
Parking lot Pickup/ Return instruction:
Mon-thus 10am-2pm
Not available June 1st or 3rd
During the designated times
Park your vehicle in the marked spots;Pictured below.

Call 360-417-6440 Someone will meet you in the parking lot.
If you are picking up your order please be prepared with your order number and ID.
If you are returning an order please bring web order number and textbooks. You will place your book(s) in one of the four designated bins located in the assigned drop-off locations (see additional picture below). The books being returned to the campus store will be processed and we will email the customer their receipt.
This will be available for: Returns, exchanges, Rental returns, Buyback and Running Start returns.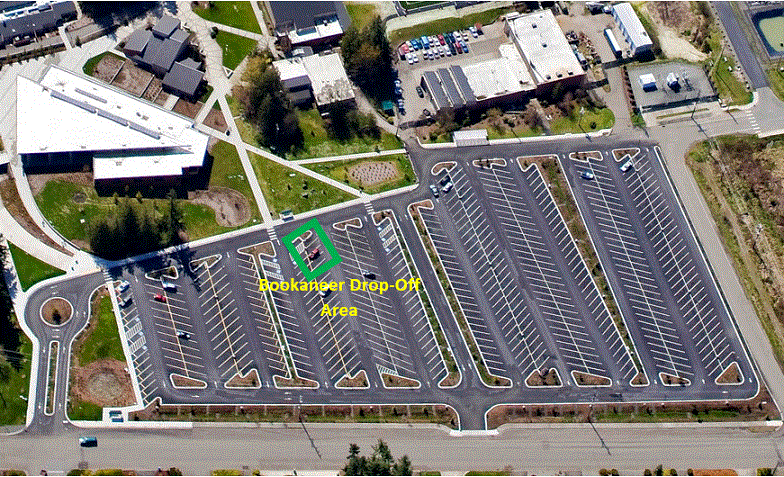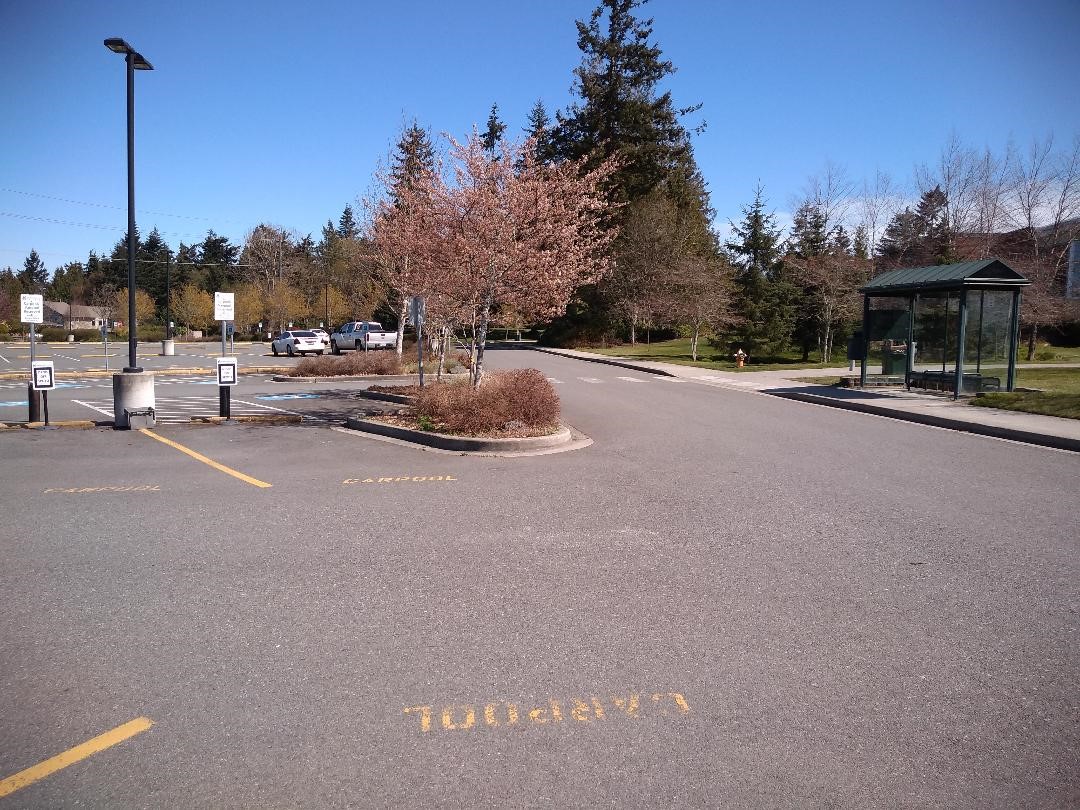 Rental Returns Spring Rental return deadline June 24th (no late returns will be accepted)

Buyback Email Crico@pencol.edu to set up a virtual appointment on
Need to get a hold of us?
Questions about ordering? Call us at 360-417-6440 or email cwonsey@pencol.edu.
Christina Wonsey, Supervisor
360.417.6439
Camilla Rico, Manager
360.417. 6444